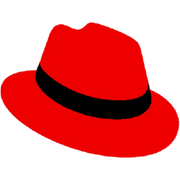 Powered By

OpenStack Administration II CL210
Self-Paced, Live Online, Classroom Enterprise Training
---
System administrators may learn how to deploy, configure, and maintain a cloud computing environment using the Red Hat OpenStack Platform in this Red Hat OpenStack Administration II (CL210) course.
Certified Corporate Trainer
Lifetime Access
Quiz & Assignments
24x7 Support
Real Time Projects
Cost Effective Programs
Objective
---
Gain familiarity with overcloud service containerization technology.
Learn about Open Virtual Networking (OVN) enhancement to OVS.
Use identity service v3 (keystone) with the external Red Hat IdM store.
Manage the core control plane, including Pacemaker.
Customize images, with techniques for multiple use cases.
Manage block and object storage.
Manage compute nodes, including tuning and hyper-convergence.
Deploy multi-container stacks.
Troubleshooting OpenStack.
Target Audience
---
This course is designed for Linux system administrators, cloud administrators, and cloud operators.
Prerequisites
---
Red Hat OpenStack Administration I (CL110) course or equivalent and Red Hat Certified System Administrator (RHCSA) certification or equivalent knowledge and experience.
Detailed Outline
---
Chapter 1: Course Overview
Chapter 2: Enterprise OpenStack Deployment Management
Chapter 3: Internal OpenStack Communication Management
Chapter 4: Image Building and Customization
Chapter 5: Storage Management
Chapter 6: Resilient Compute Resource Management
Chapter 7: Troubleshooting and Management
Chapter 8: Cloud Metrics Monitoring for Autoscaling
Chapter 9: Deployment Orchestration
Do you want to learn more about this training?